Written by Tess Sanders Lazarus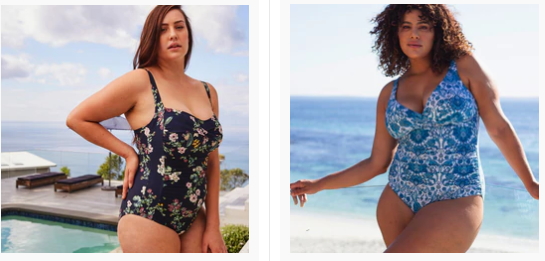 Seaside living is about relaxation, enjoying the sound of the waves and escaping the busyness of metro living.   People who move to the coast often say they read more books, engage in outdoor activities and eat and drink healthier foods. 
Founder of The Husk Mill believes no one should be without cocao husk tea.   It is the perfect seaside beverage. 
"Cacao husk tea is not only one of the most exquisite teas you can drink, it is incredibly good for you and the environment too," Elaina Downey said today.
"We take the outer shell of the cacao bean and give it a new life – where all the gorgeous taste of its interior can be enjoyed without the calories."
Cacao husks are the outer shell of the cacao bean that have previously been discarded in the chocolate-making process.  However, cacao husks have been used in South America for centuries to create a healthy and indulgent tasting tea.   
"Think of cacao husk tea as a rich, dark hot chocolate with no sugar, no dairy, no gluten and almost no calories.  Out of all the ways to taste chocolate, drinking cacao husk tea is easily the healthiest," Elaina Downey added.
"Chocolate and tea are two of everybody's favourite things, so when we found out that there was a way to combine them into one tasty and healthy product, we knew that Australians would love it.  Basically, with The Husk Mill's cacao husk tea, you can have your chocolate and drink it too!
"The pure cacao husk tea is naturally quite dark, so if you're a sweet tooth, we recommend adding a splash of milk  of your choice and some coconut sugar." 
Fiona Theodoropoulos believes no one should be without a Turkish bath exfoliation mitt.   It is the perfect seaside beauty tool to have on hand. 
According to Fiona, founder of skin rejuvenation product 'Mitten', "summer is all about getting out and about and enjoying the sun.  However, it's also a time when our skin is most exposed to high UVA and many environmental dirt and toxins," Fiona said.
"Without appropriate skin care, our skin can be compromised which can affect the skin's structure and result in unhealthy skin.
"Deep exfoliation is a great way to maintain healthy skin as it removes the build-up of environment dirt and toxins and melanin (brown glow produced through sun tanning) which can also result in dried out unhealthy skin.
"Given our sun has high UV rays, self-tanning products have become the norm for many Australians who want that natural sun kissed look, however without appropriate exfoliation many self tanning products leave a patchy look on our skin, which makes our glow look un-natural and uneven.
"Deep exfoliation, is an easy and effortless way to renew skin to achieve a flawless finish in sunless tanning especially maintaining difficult areas like the knees, elbows and underarms.  Effectively exfoliating the skin prior to using sunless tanning products will also ensure sunless tanning products last longer.
"My key tips for keeping your skin healthy are:
-        Deeply exfoliate the skin weekly to remove environmental dirt and toxins and the built-up of dead skin cells through exposure to the sun; and
             -        Use a strong SPF while out in the sun to reduce the impact of Ultra Violet rays and always drink plenty of water to replenish your skin's moisture."

Karen Edbrooke believes comfortable swimwear is essential.   It is a must for seaside living. 
According to Karen, founder of Big Girls, swimwear isn't just about style and comfort, thanks to advances in bra technology, it is now also a lifestyle enabler that will help you engage in activities you once thought impossible. 
"Bra and swimwear technology has really evolved over the last five to ten years.    The technology involved means that the body of the swimwear (bra), rather than the straps, holds and manages the weight and movement of the breasts," Karen said. 
"Women with large breasts can now wear virtually any type of swimwear they want that suits their lifestyle needs and also provides the required support. 
"You could go swimming, paddle boarding, even surfing and feel completely supported.  The new era of bras and swimwear are that good!"
Australia's largest independently owned lingerie and swimwear business, Big Girls, provides the country's biggest range of fashion products.   It also is one of the country's biggest retail innovators, offering virtual fittings and it's latest innovation, Big Girls TV.   Big Girls TV is an online lingerie show for plus size and curvy women delivered via the internet.   Shows include the live streaming of lingerie fashion parades and other informational segments using real life everyday Australian women as models and the inclusion of a presenter who comperes the segments and responds to questions real time sent in from viewers during the course of the show.   The team at Big Girls Don't Cry Anymore affectionately call the new online TV channel 'BGTV'.   BG TV shows regularly attract hundreds of thousands of viewers.