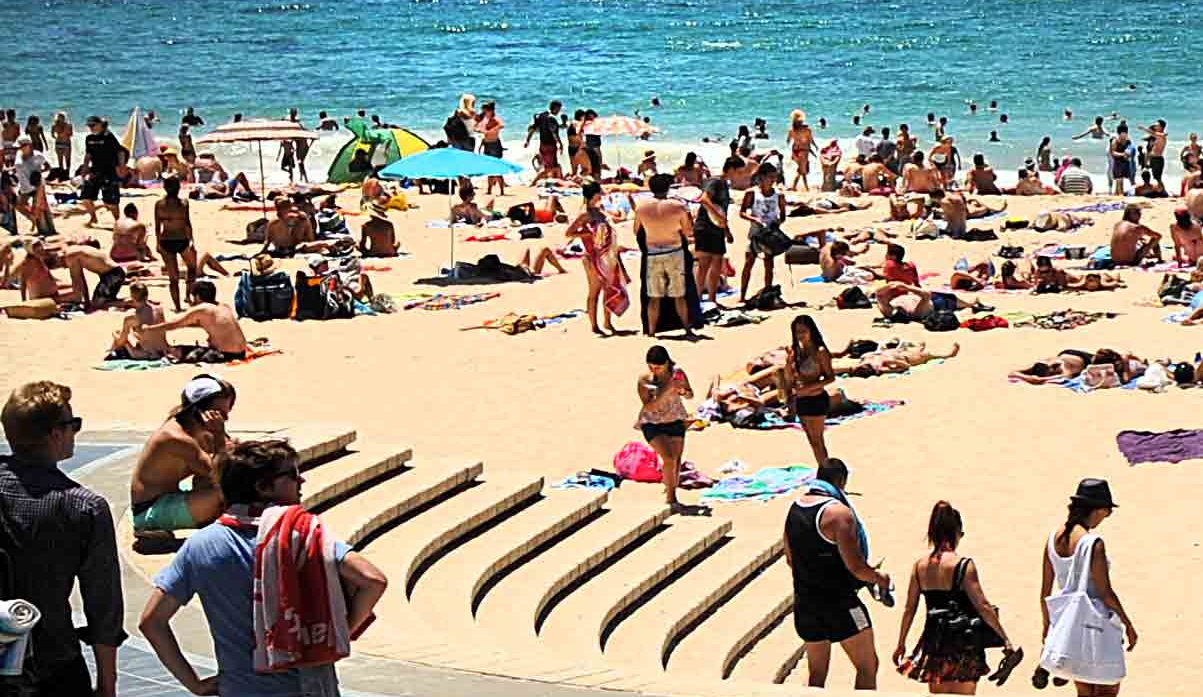 Living by the ocean air, sea breeze, bay water and even exposure to the sandy wind in your everyday lifestyle is definitely a lifestyle luxury, however the strong exposure of UV rays, sea salt, acidity, strong winds, the sandy breeze & change of humidity can play a vital part to lowering the porosity of your hair. Many available products and product packaging have sources of fruits, natural oils, vegetable and floral essences printed either on the product bottle itself or listed in the ingredient section of any product. 
This is because we gather the most effective, potent and long lasting components of vitamins, minerals, fatty acids, natural collagen and natural keratin from all fruits, vegetables, seeds and nuts from the earth. These vital ingredients are effective especially when dealing with "weathered hair" from the ocean air and sea salt contact. It is simply more cost effective and easier to buy straight from the source of natural fruits and oils to protect "beach weathered hair". 
Good packaging has been the reason for many impulse purchases, without knowing its true value of natural health benefits.

Here are a list of natural ways to not only save money but to enrich your hair from any environmental damage that living near the coast would be a highly common issue; using pure nourishment of natural ingredients.


Avocado hair mask for dry and damaged hair. 
Cost: $3.00
Avocados are highly beneficial for dry hair.  The monounsaturated fatty acid in pure avocado oil is higher than extra virgin olive oil. One of the prime functions which makes avocado extremely nourishing for the hair is that once applied directly as a treatment, monounsaturated fats can moisturise, heal, add hydration and strengthen your hair.


Coconut oil treatment to soften and condition hair and scalp. 
also a great natural source for anti dandruff. 
Cost: $5.99
Using coconut oil which is raw, unrefined, human grade and organic on your hair and scalp helps prevent protein loss in all hair conditions. Due to coconut oil being so rich in lauric acid it easily penetrates inside the cortex which is excellent to apply as a daily or leave in conditioning treatment and a great leave in treatment for an outdoorsy lifestyle. 
Application: first, you'll need to shampoo your hair and towel dry. Mix 6 tablespoons of coconut oil with 5 tablespoons of water until smoothly blended, then massage your hair from your scalp all the way down to the ends. Leave in for one hour under glad wrap or a hot towel. Rinse then dry as usual. 
Application as a leave in treatment: after shampooed and towel dried, apply one teaspoon into your hands, rub your hands together for an even distribution of coconut oil and press on your hair from your ear length down to your ends. Dry as usual.


Macadamia oil to give your hair vitality 
Cost: $9.99
Macadamia oil contains rich natural fatty acid content with creates smoothness and enriched vitality to hair. The strong amount of fatty acids help enhance richness, strengthens from root to tip and nourishes the hair follicles, which balances the hair. 
Macadamia oil is healing in order to prevent tangles and dullness which may be caused my frequent coastal changes in wind and humidity. 
For more information please visit www.featurehair.com.au