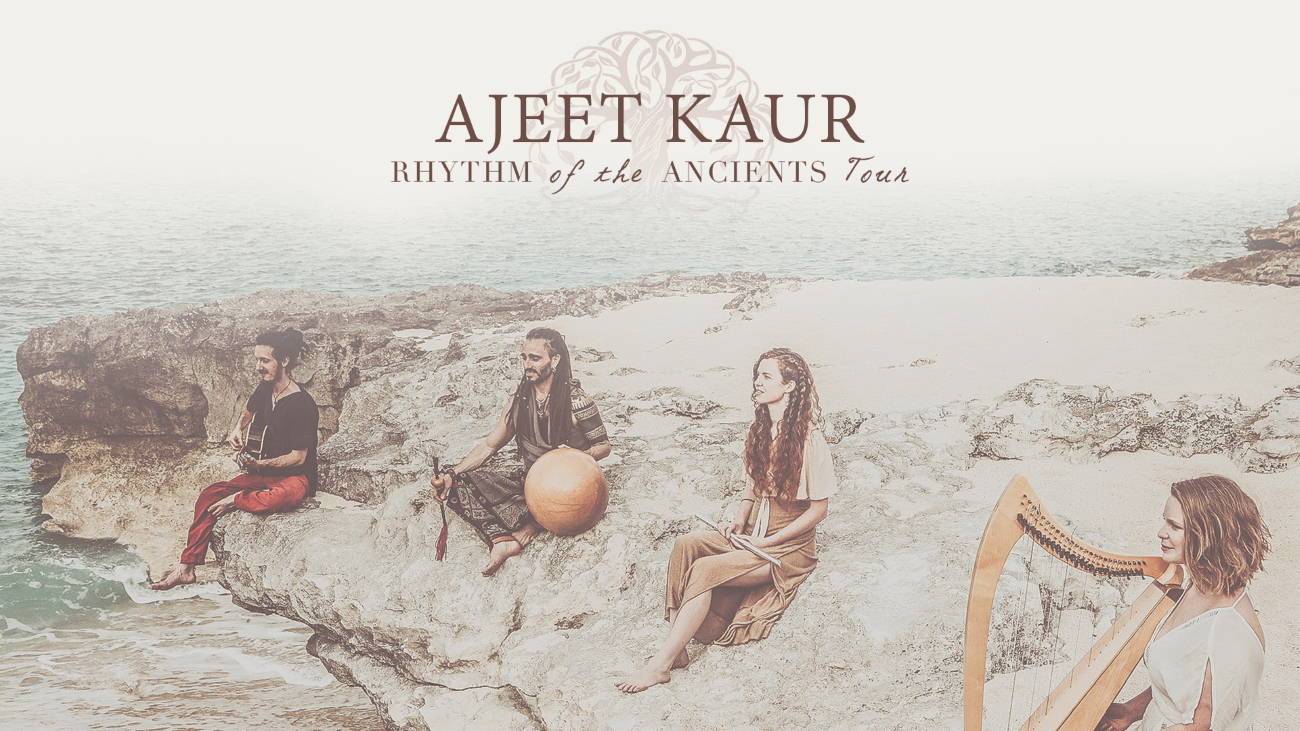 Ajeet Kaur will weave an evening of ancient rhythms and melodies, deep meditative spaces and mystical realms to bring you on a journey through music.
Accompanied by Ezra Landis on guitar, Aisling Urwin on harp, and Raffa Martinez on percussion, allow yourself to be carried into a space of deep connection. Let your voice join with many in a call for healing, a return to ritual and prayer through song.
AJEET KAUR LIVE
BYRON THEATRE
FRIDAY 6TH MARCH, 2020
Ajeet Kaur is a world music artist weaving inspiration from traditional Irish folk to mystical and meditative soundscapes. The band come together from Spain, Ireland and the United States to offer a musical experience which transcends boundaries and takes listeners on a journey through melody and sonic texture. 
Collaboration is central in her work, and some of her collaborators include Trevor Hall, Aisling Urwin, Sukhmani Rayat, Rising Appalachia, Snatam Kaur, Seamus Egan and Peia. Her newest album, "Indigo Sea" was self-produced and engineered, and was released independently with support from fans and listeners.


Celebrated as #1 on the iTunes World Chart and Billboard Top 10 New Age Chart, Ajeet Kaur's music continues to be embraced by communities across the globe.
Enjoy this musical PEACE offering from AJEET KAUR, by clicking the image below, and feel your invitation to join us in this beautiful experience!