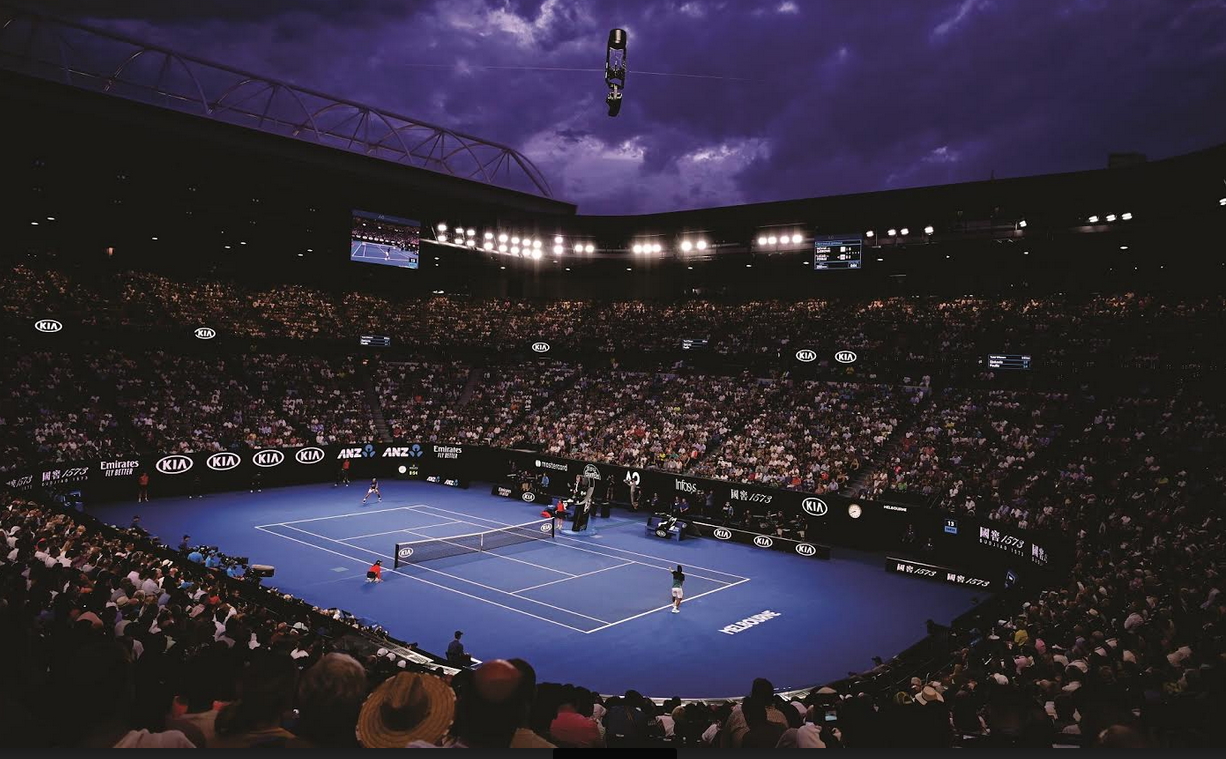 Now in its fifth year as Official Partner of the Australian Open, Accor is using one of the world's greatest sporting events to launch a new campaign around its innovative lifestyle loyalty programme, ALL – Accor Live Limitless.
The group has launched a multi-platform advertising campaign to showcase its new lifestyle loyalty programme, which delivers limitless ways to live, work and play. This includes providing members with access to money-can't-buy experiences across sport, music, food and entertainment, both within and beyond the group's hotels. As an Official Partner of the Australian Open, Accor will welcome VIPs, media and ALL loyalty members for the Australian Open, with opportunities for behind-the-scenes tours, photo opportunities with the trophy, and the chance to meet leading players.
Simon McGrath, Accor Pacific's Chief Operating Officer, says, "Accor is proud to champion tourism to this beautiful country and the Australian Open is one of the most outstanding sporting events in the world. With over a billion viewers on television and around 750,000 people through the gates each year, it's the perfect vehicle to help put Australia under a positive light and remind the world what Australia has to offer as a destination."
"This is one of the first events we are hosting as part of ALL to deliver a world-class hospitality experience at one of the world's premier sporting events," concluded McGrath.
The Australian Open has grown into a true entertainment event, with tennis at its core, which also features amazing music acts every night, an eSports tournament, pop-up restaurant experiences with renowned chefs and a host of activities for all ages.
To watch the new ALL Accor Live Limitless TVC, view here.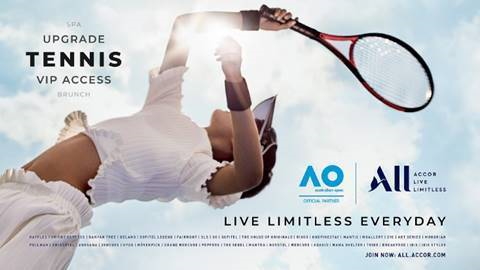 ABOUT ACCOR
Accor is a world-leading augmented hospitality group offering unique experiences in more than 5000 hotels and residences across 110 destinations. The Group has been acquiring hospitality expertise for more than 50 years, resulting in an unrivalled portfolio of 39 hotel brands, from luxury to economy, supported by one of the most attractive loyalty programs in the world.
ALL, Accor Live Limitless is a daily lifestyle companion that integrates rewards, services and experiences bringing value to everyday life inventing a completely new aspirational way to live limitless.
Accor is deeply committed to sustainable value creation and plays an active role in giving back to planet and community via its Planet 21 – Acting Here program and the Accor Solidarity endowment fund, which gives disadvantaged groups access to employment through professional training.
Accor SA is publicly listed on the Euronext Paris Stock Exchange (ISIN code: FR0000120404) and on the OTC Market (Ticker: ACRFY) in the United States. For more information visit accor.com. Or become a fan and follow us on Twitter and Facebook.
ABOUT ALL – ACCOR LIVE LIMTILESS
ALL – Accor Live Limitless – invites members to experience more of what they like…to live, work and play. Members of ALL can earn rewards points when they dine out or have a drink in participating restaurants and bars. Even when they're not travelling. They can use Rewards points to enjoy high-end once-in-a-lifetime VIP experiences in sport, art, dining, travel, wellness, shopping and entertainment. Rewards points are highly flexible, allowing members to earn and redeem points every day, everywhere. On a flight, on a ride, through retail or co-branded payment cards, or through donations to Planet 21 and Solidarity Accor. ALL is the best way for members to fully enjoy the universe of Accor