Written by

Matt Fraser OriginalSpin.com.au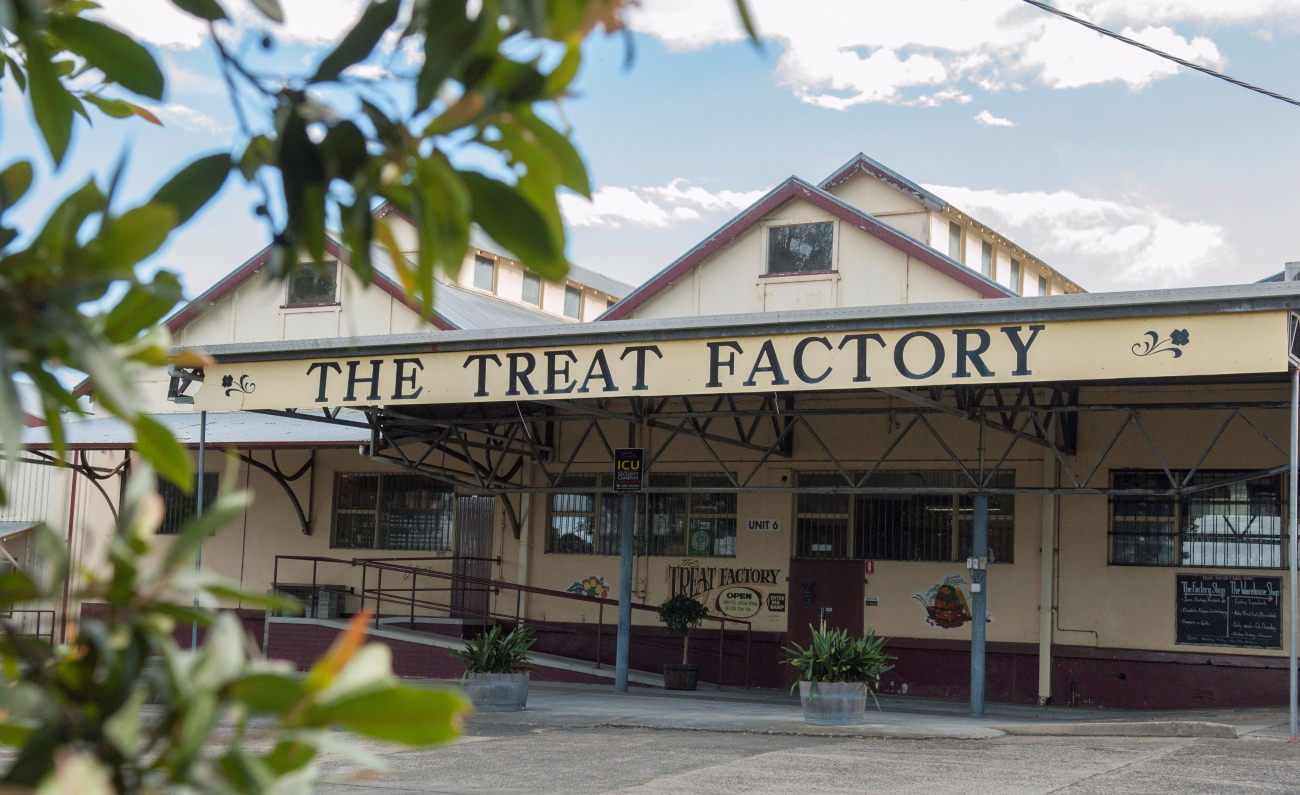 Tourism, Retail and Hospitality Businesses in the Shoalhaven are taking their offerings online in order to bring a slice of the South Coast of NSW to you, delivered direct to your home! After a devastating bushfire season, small business doing it tough need your help during ongoing COVID-19 restrictions.
"Most of our businesses in the Shoalhaven are small and family-run, making for that intimate experience visitors love when travelling to the region, just two hours from Sydney and Canberra. Many were already struggling after the Summer Bushfires affected January which is typically around one third of the annual income of a tourism business." Said Rob Crow, Chair, Shoalhaven Tourism Advisory Group (STAG).
"But, with resilient spirits and a bit of creativity, Shoalhaven businesses have risen up adapting their business models to sell much-loved Shoalhaven products online and bring virtual experiences, vouchers and gift ideas to our loyal visitors, who we really miss right now!"
"We ask for those who can, to support our region's beloved local businesses and producers as they move to the digital realm in order to stay afloat during these uncertain times", said Rob Crow, Chair, Shoalhaven Tourism Advisory Group (STAG). "In purchasing your favourite products online from one of our operators, you can directly contribute to the rejuvenation of Shoalhaven's economy as we try to get back on our feet."
Local operators are currently delivering orders Australia-wide, from art and homewares, to food products and experiences there's a plethora of offerings available for Australians to show support to Shoalhaven businesses.
RETAIL
With Mother's Day fast approaching, Shoalhaven retailers are hoping customers come to them to get mum a special gift and support vulnerable businesses at the same time. Beloved Boho and Maple Ridge Jervis Bay have a range of candles and Australian-made body products soaps and bath bombs. Grab some women's clothing and jewellery from Miss Moss Milton or homewares and online e-styling advice from Few and Far.
This Old House are offering virtual crafting workshops and selling craft kits online; and award winning photographer and local Jordan Robins is selling prints of his stunning landscape and wildlife photography.  
FOOD AND BEVERAGE
Flamin Galah Brewing Co, the South Coast's newest beer producer have pivoted during the COVID-19 crisis and are now producing their very own pink Flamin Galah hand sanitiser. The team at Flamin Galah are also donating 10% of each batch of sanitiser they produce to Shoalhaven Hospital to ensure they have the stock they need for the front-line workers.
Another innovative operator is Greendale's Café. Head Chef and owner Allan Harvey is an award-winning maker of preserves, and his scones are famous across the region and beyond. With a bit more free time on his hands, Allan is taking to the café's Facebook page to share his recipes with the world.
A region known for its incredible wines and delicious local produce, Shoalhaven producers have been quick to get their products online. Award-winning winery Cupitt's Estate not only have their full range of superior wines available online but also offer produce for the perfect wine-paired cheeseboard; Number 19 worldwide on Bean Hunter, Hyper Hyper is selling their famous coffee beans by the bag so customers can remain caffeinated at home; and The Berry Tea Shop have their unique tea blends and accessories available for order.
Another award-winning winery and alpaca farm, Silos Estate are slinging their delicious vintage wines and alpaca wool products; From chocolates, sweets and condiments, gourmet food producer The Treat Factory has plenty on offer; while Clayridge Honey also have their entire range of 100% raw, natural Australian honey online for sale.
EXPERIENCES
Being surrounded by incredible landscapes, the Shoalhaven is known for the many activities tourists can enjoy on trips away. With the current advice being to stay home, these operators are suffering the most. The stunning Bannisters by The Sea at Mollymook can't take guests at the moment but have gift vouchers for their luxury spa and accommodation vouchers; Eqwine Escapes are also offering vouchers for their Ride, Wine & Dine experiences as well as Outdoor Raw and their rock climbing experiences; and Wandering Yoga are taking their services to the digital realm with online classes that can be done from the comfort of home.
"We look forward to welcoming visitors back to our 100 beautiful beaches, friendly cafes and picturesque coastal walks when we reopen in the coming months. In the meantime, those who want to show the community support can #spendherethisyear by buying online from local operators," Said Rob Crow, Chair, Shoalhaven Tourism Advisory Group (STAG).
While many operators have products available nationally, there are some businesses who have pivoted to offering delivery and takeaway services for Shoalhaven locals. The Ruse, a restaurant and bar that opened just before the bushfire season are offering delivery of their Central American menu and have even created a special cocktail the Quentin Quarantino to mark the age of COVID-19. Nowra Farmers Market have fruit and vegetable boxes, while Hampden Deli & Dining and Annie's High Tea also have grazing boxes and care packs available.
A full list of businesses and offerings available to purchase online will be launched in the coming weeks on www.shoalhaven.com/spendhere. Shoalhaven Tourism encourage everyone to keep an eye out on their digital channels where special virtual experiences will soon drop, giving viewers the opportunity to meet the makers and connect with the community.
FOR MORE INFORMATION:
Web| shoalhaven.com/spendhere
Facebook| facebook.com/visitshoalhaven
Twitter| twitter.com/visitshoalhaven 
Instagram| @visitshoalhaven