Written by

Norm McLaughlin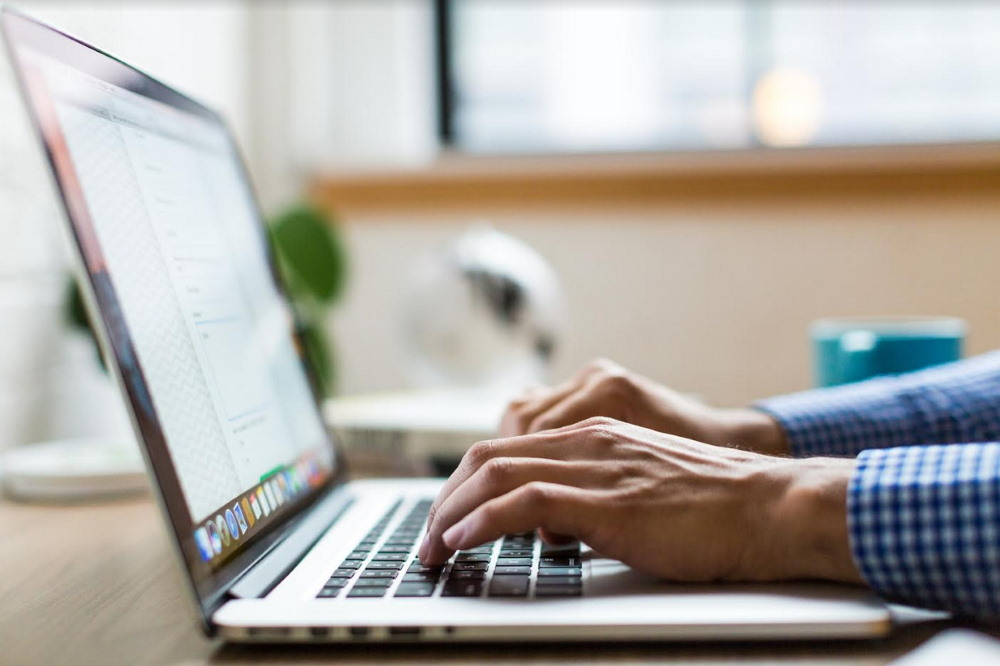 I recently crossed over to the dark side when I paid a blogger to repost several of my articles on a number of his blogs. It's the dark side because it violates Google's webmaster guidelines. Specifically it can be described as participating in a link scheme, involving 'exchanging money for links, or posts that contain links'.
Link-building is an essential component of any comprehensive Search Engine Optimisation (SEO) strategy and one of the most popular ways in which this is achieved is through guest posting. This involves posting content on the internet which contains links back to your website. This content is often in the form of blog posts which are offered to various bloggers and other publishing platforms. This can be done through manual outreach to the webmasters of such sites, or it can be done for you by an SEO agency or specialist link-building company. One such company proudly proclaims on their Facebook page, "We sell guest posts on high authority websites with solid metrics and traffic stats in a wide variety of niches!"
When I decided to start writing content for publication across the web I began to search for sites which were open to receiving guest posts. Often such sites clearly outline their terms for publication of guest material. The top sites are looking for quality content which will be mutually beneficial and often make no charge for publication of such material. They will usually require original, unique posts and will assess your submissions for quality prior to publishing them. For me personally, each time I've had a submission accepted by such a site, it's been a moment of celebration for me.
As I searched the internet and visited numerous sites, I found lots of blogs which would clearly state that they accepted guest posts but didn't outline their terms. As I began to contact the editors of some of these sites, they would reply stating that they charged a certain amount to have a post published and would often also provide a list of other sites to which you could publish your posts.
As I would click through to peruse the blogs available for publication, I found that most were well presented and indeed good quality blogs with solid domain authority (DA). I also found that many of them were quite similar and seemed to utilise a similar template. In most cases all the posts seemed to have been written by the blogger him/herself. I later realised that this is because they post all submissions under their own name, with links to the originator of the piece being contained within the content itself. However, oftentimes no acknowledgement is given to the actual author. I suppose this is acceptable for those seeking backlinks only, however less acceptable for those seeking to build a brand reputation.
It was only after having a number of my posts published that I realised the can of worms I had opened. Within a few days I received two emails saying,
"Hello, sir/ma'am
Hope you are fine
I am Deleted your Post
Because I still have not received your payment. We have lost to much time in waiting for payment . I will wait 24 hours more otherwise All link are removed and your email add to spam
Waiting your reply
Thank you"
These emails were sent from people I had never had previous contact with, and they referred to specific pieces I had had published the week before. I contacted the blogger who had published my posts and he assured me that I should ignore them. I replied to one of them saying, "Haha why don't you just give up your scam & try making an honest living", to which he replied saying, "Ok sir, I will show you our websites can you give me orders? if you do, then i promise you i will stop it right now".
I asked him to show me the websites and he replied with,
"Hello sir,
First of all i am not a scammer and now,,Here are our some sites for you with good DA and permanent dofollow links check please
…
Waiting for your kind reply
Thank you"
I checked one of the sites close to the beginning of the list and was surprised to see a fabulous-looking home page and that the site had a domain authority of 83. However, the site was actually incomplete. It had been created using a WordPress template and the About and Contact pages hadn't been completed at all. The blog itself contained a total of ten posts, dating back six or seven months. I was told that it would cost $150 to post to any of his sites. I replied to this guy and to his alter ego saying,
"You're both hilarious. First you try to scam me for posts placed last week. Then you give me a list of sites I can post on, which are clearly dodgy, as the DA's are too high. And now you want to charge me $150 per post. Your whole operation is a scam and I really wish you guys would just go and get a proper life."
His response was, "Go to hell and i will remove your post in 24 Hours wait and watch".
You have to be amused by a sales strategy which begins with an email attempting to extort someone, and then proceeds to offer them guest post publications to various sites for $150 each.
Over the days following publication of my posts I also received a number of other emails containing lists of sites available for guest post publication. Clearly these individuals trawl blogs containing paid posts and then contact those who've placed the articles in an attempt to market to them. Some are genuine bloggers, others are scammers.
What I have described here is certainly the seedy side of the guest-blogging industry. Looking at many of these sites, with their similar templates, it's clear that many of them are little more than article directories. The only difference is that their visual presentation is usually more attractive than the old style article directories, and that articles do require some sort of approval prior to publication.
The type of guest-blogging described here is the antithesis of what Google values. Content is being churned out and published across a wide range of websites for the express purpose of manipulating PageRank. The practice of paying to have content written and published is widespread and, to a large extent, an accepted practice within the SEO industry. However, Google is looking for high quality, expert, authoritative content, stating this on the Link schemes page referred to earlier.
"The best way to get other sites to create high-quality, relevant links to yours is to create unique, relevant content that can naturally gain popularity in the Internet community. Creating good content pays off: Links are usually editorial votes given by choice, and the more useful content you have, the greater the chances someone else will find that content valuable to their readers and link to it."
My own response, having taken a peek into this dark side of the guest-blogging industry, was to write to the publisher of my paid posts, asking him to either remove my posts or change my links to nofollow, and to refund me. For me the risk of a Google penalty and its impact on my business and livelihood is a risk I would rather not take.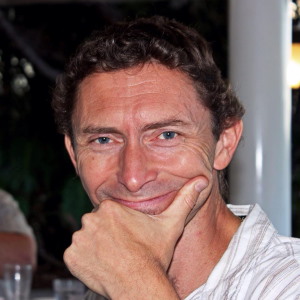 This article was written by Norm McLaughlin. He is a Google-certified Digital Marketer and founder of Norm's Computer Services, a local computer repair business in Brisbane.